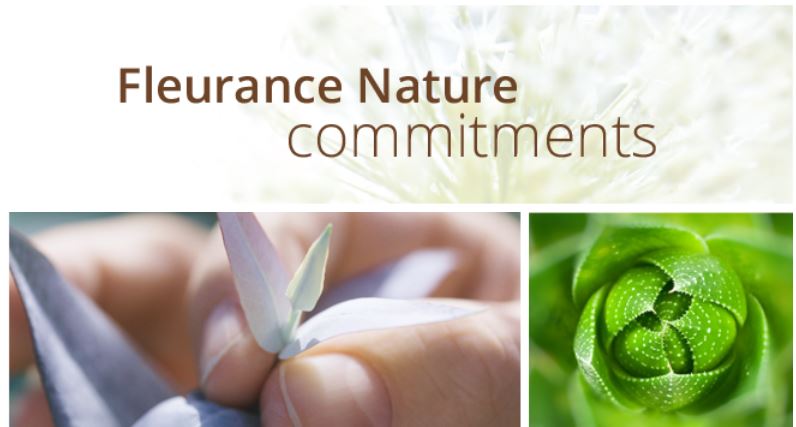 To guarantee the best quality without compromise
We always choose the best ingredients to extract the most effective natural active elements. We combine our experience with plants, traditional know-how and scientific expertise to rigorously select and measure the natural active ingredients in our products, while strictly respecting French and European regulations. The guarantee of the Fleurance Nature selection!
For an environmentally responsible attitude
Because we are constantly concerned and respectful of the environment and the promotion of organic farming, we offer the most complete range possible of certified organic products.
We are also committed to minimizing the environmental impact of our actions and our products to the fullest, through all our processes (products, packs, logistics, etc. ...)
To cultivate a transparent direct relationship
Your satisfaction is our primary concern and is always conveyed by the attention we give to your order, from reception to delivery.
We opted for transparency by sharing information concerning our formulae, the origin of our raw materials and our expertise in natural active ingredients through our different media (product description, web files, the blog, etc. ...)
For ethics and social responsibility
We are committed to improving the well-being of our consumers, but also to supporting the causes that are close to our heart whenever we can. In particular, we support "1001Fontaines pour demain", an association that provides safe drinking water through a sustainable development model, and "Les Jardins de Cocagne", an association that combines social rehabilitation and organic farming in Fleurance.