Transit Nature® Prune–Rhubarb puree
Food supplement
290 g jar
The natural response to stressful, anxious periods
The natural response to stressful, anxious periods: To help reduce tension and irritability (thanks to poppy)

To promote optimal relaxation and a good night's sleep (thanks to chamomile)

With the delicious flavour of poppy

Practical packaging, easy to carry around with you
Ingredients of natural origin
Complies with French and European regulations
Description - Transit Nature® Prune–Rhubarb puree
Anti-stress gummies - your ally for peace of mind !
A subtle combination of poppy, chamomile and passionflower obtained in accordance with organic production methods, the anti-stress gummies will calm and comfort you in stressful, anxious situations: Poppy helps to reduce tension and irritability.
Chamomile promotes optimal relaxation and helps to ensure a good night's sleep. Passionflower rounds off this formula. Practical and easy to carry around with you, these soft, tasty gummies with their delicious poppy flavour will soon become your anti-stress reflex! Take whenever required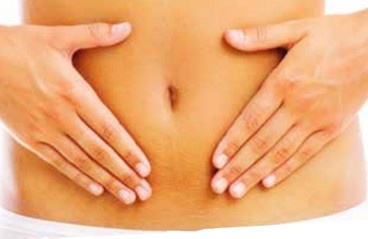 Suck 4 gummies during the day or whenever required
Precautions for use :
Food supplements must be used as part of a healthy lifestyle and a varied, balanced diet.

Keep out of the reach of children.

Take as directed.

Not recommended for pregnant or breast-feeding women and children under 12 years of age.
Ingredients :
for 4 gummies: Acacia gum*, brown sugar*, wheat glucose syrup*, poppy extract* 100 mg, natural poppy flavouring, passionflower extract* 40 mg, chamomile extract* 38 mg. *100% of ingredients of agricultural origin are obtained in accordance with organic production methods. May contain traces of egg, nuts and wheat.

This product is suitable for vegetarians (vegans).
Plants and natural actives
Our actives for the best results
En déposant un avis sur un produit, vous acceptez la charte avis Fleurance Nature. Conformément à la réglementation en vigueur, vos avis seront modérés et sont susceptibles d'être légèrement modifiés. Vous recevrez un email lors de la publication de ceux-ci.
Nous ne pouvons garantir la publication de tous les avis. La décision de mettre en ligne, d'utiliser ou de reproduire l'avis est à la discrétion de Fleurance Nature.
Les avis doivent se limiter à des remarques portant sur le produit concerné et ne mentionner aucune information sur votre vie privée ni mentionner ou porter atteinte à celle d'autrui.
Dans un souci d'éthique, nous vous demandons de ne pas citer de marques concurrentes et vous rappelons que la réglementation sur les compléments alimentaires interdit certaines publicités ou revendications d'ordre médical, concernant les indications chiffrées de résultat (notamment perte de poids et rythme de perte) ou les comparaisons avec des soins médicaux ou des propriétés attachées à des médicaments.
Les termes pouvant être interprétés comme grossiers, injurieux, discriminatoires ou diffamatoires ne seront pas acceptés et seront censurés.
Par le seul fait de nous adresser un avis, vous consentez à ce qu'il soit utilisé ou reproduit gratuitement par Fleurance Nature, à sa discrétion, en ligne sur Internet (sur les sites
www.fleurancenature.fr, https://www.fleurancenature.fr/blog/) et/ou sur tout autre support de marketing (catalogues, emails, PLV…), et ce sans limitation de durée ou géographique.
Fleurance Nature se réserve le droit de modifier légèrement les avis déposés avant publication afin de les mettre en conformité avec la réglementation en perpétuelle évolution.
Vous recevrez un email à la publication de votre avis. Une fois publiés, vous pourrez retrouver vos avis dans votre espace client.